WP Bots Analytics is a WordPress plugin that allows you to check Search Engine spiders activities on your website directly in your Google Analytics dashboard. Installing it on your blog you can know if:
There are any pages very rarely visited by bots (in this case you should ask yourself if they are too far from the homepage or receive too few links);
there are any pages of great interest for search engines (maybe you could better optmize them);
there are unwanted bots unnecessarily consuming your bandwidth (robots.txt directives could come in handy);
there are any pages you wanted to block which are still spidered (maybe your robots.txt instructions are wrong);
there are pages we want to be indexed and are not visited at all (you should check for deepspidering issues).
By knowing these informations you can improve your SEO, and – very important aspect – you can monitor bots over time, look at trends and segment datas using Google Analytics potentiality.
This plugin is very easy to install and it doesn't require changes to the template files.
To work, WP Bots Analytics needs only two information:
The Web Property ID associated with a new profile created in Google Analytics
The first digits of the _utma cookie of the site on which you want to install it.
Web Property ID
Regarding the first one, in your Google Analytics account create a new profile and name it as you prefer (something like bots.site.com could be fine).
Take note of the Web Property ID.

_utma cookie
For the first digit of _utma cookie, with Firefox you can get it from Tools>> Options>> Show Cookies. Find your site, expand and select _utma, take note of the first digits (till the first dot):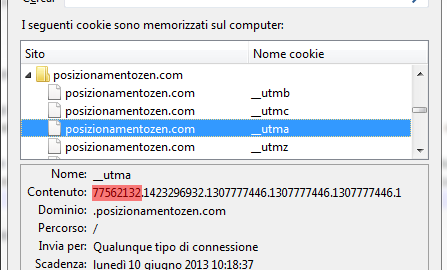 You don't need anything more than to configure WP Bots Analytics.
Downloaded the plugin, you can install and activate it, enter the data in the fields of administration panel (Settings>> WP Bots Analytics) and you are done.
In your Google Analytics account, you will see something similar to this:

Now you can use all the capabilities offered by Google Analytics to see which engine bots have passed on your pages or which pages a particular bot has (Googlebot, for example) visited.
You can download WP Bots Analytics from WordPress.org.
I hope you'll find WP Bots Analytics useful, and if you want to help me promoting it, links, tweets and shares will be very appreciated.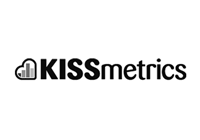 50 Google Analytics Resources – The 2011 Edition