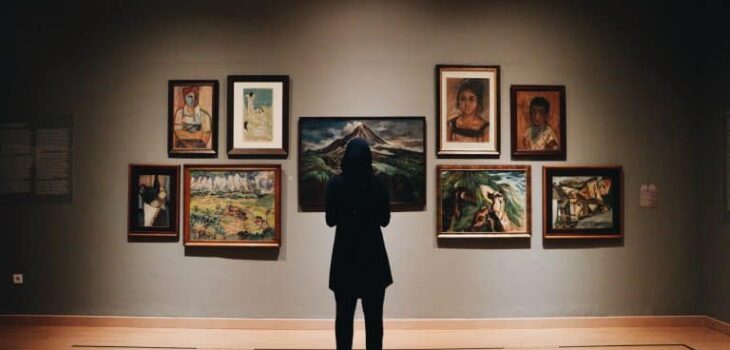 Why art galleries don't understand SEO
Many art galleries may face challenges with understanding and implementing SEO for several reasons; in this guide I'm sharing some information on how SEO and the art market are connected.
Art galleries don't know much of Digital
Specialization in Art, Not Digital Marketing: Art galleries primarily focus on curating and promoting artwork, rather than digital marketing. SEO requires a separate set of skills and knowledge that may not be their primary expertise.
Limited Resources: Art galleries, particularly smaller ones, may have limited resources to allocate to digital marketing efforts. They may prioritize other aspects of their operations over investing in SEO.
Perception of Complexity: SEO can be perceived as a complex and technical field, which may intimidate or discourage galleries from delving into it. They may not realize that even basic SEO practices can yield significant benefits.
Lack of Awareness of its Importance: Some galleries may underestimate the impact of SEO on their online visibility. They might not realize that a strong online presence can significantly expand their audience and potential sales.
Reliance on Traditional Marketing Channels: Galleries may rely heavily on traditional forms of marketing, such as exhibitions, art fairs, and print advertising. They may not fully grasp the potential of digital channels and how SEO fits into the broader marketing strategy.
Limited Time for Training and Implementation: Galleries, especially smaller ones, may have a small team or even a single person managing various aspects of the business. They may not have the time or capacity to learn and implement SEO strategies effectively.
Misconceptions or Outdated Information: There could be misconceptions or outdated information circulating in the art community regarding SEO practices. This can lead to galleries missing out on the benefits of effective SEO.
Overlooking the Online Market: Some galleries may still prioritize physical foot traffic over online presence. They may not recognize the potential of reaching a global audience through strong SEO practices.
Lack of Measurable Results: Understanding the impact of SEO efforts can be challenging, especially for those without a background in digital marketing. If they don't see immediate, tangible results, they may be inclined to dismiss or deprioritize SEO.
To address these challenges, galleries could benefit from educational resources tailored to their specific needs, or they may consider outsourcing their digital marketing efforts to specialists who can navigate the complexities of SEO on their behalf. Additionally, recognizing the long-term benefits of a strong online presence, including increased visibility and potential sales, can motivate galleries to invest in understanding and implementing SEO effectively.