Most of the times I see on Twitter links to gray/black hat SEO posts, I'm very surprised that (often) basic blackhat techniques seem to grab more attention than deeper white hat posts. Maybe it's just the dark side appeal, the seductive promise of little work and easy results, I don't know, anyway, whether you use this kind of techniques or not, I'll add today a little case study, showing how you could collect up to hundreds of links for free, in five minute, and without using tools.
The following image shows incoming links – it was taken when Yahoo! could be still used – to a blog I registered some months ago (september 2011).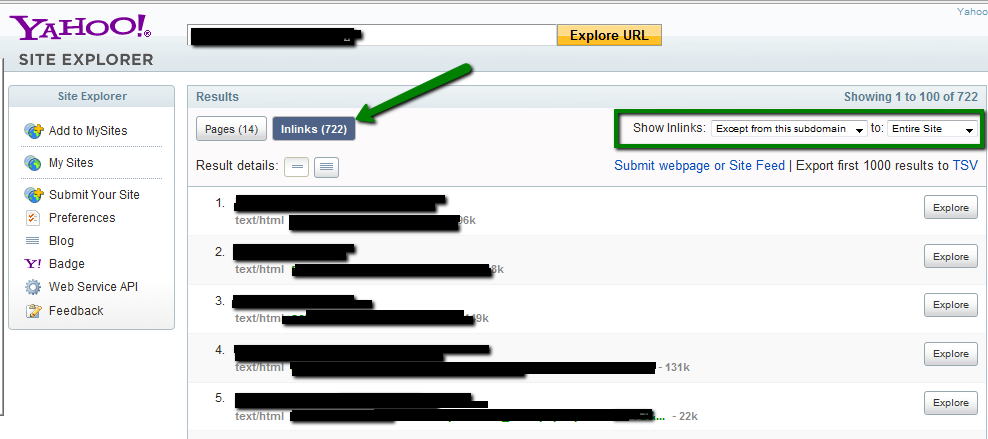 I'm sure some of you now are thinking I bought an expired domain, and you aren't very far from the truth. But an expired domain has a cost, while I've said I had it for free.
How? It's quite simple. With a little patience I rummaged in the blogosphere garbage looking for blogs that were previously hosted on blogspot.com and then deleted, therefore available for a new registration.
Using a simple query (register intitle:"Blog not found" site:blogspot.com) you could find unexpected gems, and registering these blogs again requires nothing than one minute. With them, you'll have all the links still alive to those third level domains.
At this point, what to do with the blog depends on what kind of links you're getting, on your needs and your personal choices. This is a short list of possibilities:
Publishing content in the blog, you will benefit from incoming links (from these you can understand what kind of topics the blog covered in the past, so to remain in the same niche and get more relevance from those links);
Using this blog to link to other sites, you'll benefit in an indirect way of the incoming links;
Moving to a second level domain and setting a 301 redirect, you'll transfer inbound links (almost) directly to your site.
In each of the three cases, however, your behavior could seem suspicious.
In the first case, if the new topic of the blog is not the same as in the past, you'll probably begin to attract or create inbound links with anchor texts never seen before. Historical inconsistencies are always suspicious, as shown by Justin Briggs in a totemic article about Link spamming.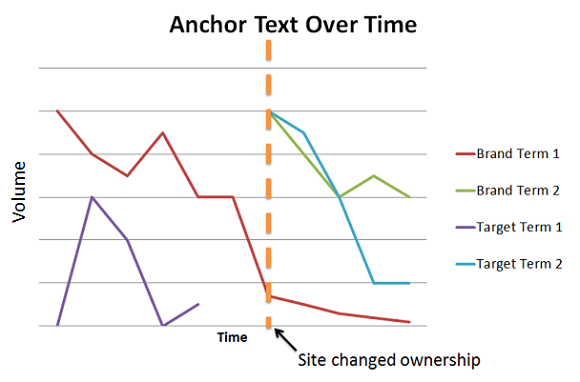 In the latter case, your site you will get an explosion of inbound links from sites in different niches and with unrelated anchor texts. This can cause problems, mostly to young websites whose main topic is not well established yet.
The less "dangerous" choice might be the second one. By inserting some original articles, trying to stay in the previous niche of the blog and in some way related to the site you want to link to, linking only to reputable sites in your first posts, you may have some benefit.
Finally, just two considerations:
1) Using Google to find these expired blogs necessarily means that the search engine knows there was a before and an after.
2) Blogspot belongs to Google, which knows the account that runs the blog has changed.
So, what do you say, will you try to find some expired blogs or it's a waste of time?
Image credits: http://bellavidabyletty.blogspot.it/2012/01/change.html
5 comments for "How to get hundreds of links (for free, in 5 minutes, without tools)"
Pingbacks