SEOs in Different Area Codes – Using Social Media…
I don't think I'm (kind of) a big deal… anywhere. But sharing and getting information is of monumental importance to me. Often, I'm met with challenges related to sharing and getting particular (and desired) information.
Readers, let me begin by conjuring a few images you may relate to:
Aside from the imaginary 'musetresses,' can you relate?  Are you somewhere in the world, aside from 'the states,' and need to accustom your work life to the 'working hours' of American SEOs?
Do you find yourself 'buggin' on the east coast of the states at 6pm while people in LA are still working?
Are you confused as to whether talking to a robot or your peer? (ha ha)

Do you exercise Tweetdeck or HootSuite because you need to (due to the difference in time zones and inability to work and peruse social media at the same time)?
Ben Beck inquired about my usage of automated social systems. My reply:

I see automation as a 'necessary evil' at times.  However, I'll wholeheartedly debate with anyone who believes automation is better than real interaction.
That being said, I see how communication can help get around some of the issues I present in this post's introduction.  (I could've alerted James of my part-time schedule before posting.)  However, different time zones pose an obstacle to diligence in sharing and finding resources; there's no way around this fact.
Sucks for us! That is all, so long and goodnight! (Walks behind couch, miming a descent down stairs.)
Just kidding! Don't go anywherz! I have some thoughts to share with you, readers.
If I could create multiple muses, it would solve my problems, yet compound them for the world at large.

I can't bring myself to do such things; I need an alternative.
When teaching, I aligned students with 'study buddies.'  That way, they:
form better relations with peers
don't have to worry (and can't make excuses) when absent
(hopefully) the 'two heads are better than one' maxim takes influence, improving the scholastic aptitude of each paired individual
I propose the same for the search community, suggesting one forms alliances with 'buddies' in other time zones.
Hmm, do I have such international 'connections'?  Using Followerwonk and a time zone map, 'imma take a look.'
I'm bad with geography and arithmetic.  Lucky for me there's this nifty time zone map.
Let me do some experimentation.  Jason Acidre is a guy I trust, have a relation with, knows his ish, and is nowhere near my present time zone.  (Manila is 14 hours ahead of Glenwood Springs, CO.)
Jason is a perfect candidate to be a buddy methinks.  Theoretically, we can split a workday in half.  Using Followerwonk, I'm going to take a gander at Jason's Twitter stats.
This is a shot of those following Jason around the world:

First, Jason has about five times the followers of me. Secondly, a great concentration of those followers live in the other half of the world (He has 181 from 'around his way.')  I have very little followers there.
The buddy system would:
Allow me to work closely with Jason (win)
Possibly expose more people to me (win)
Allow my content to be shared when I'm sleeping/not working (win)
Relieves my anxiety related to missing content I'd be interested in but miss due to time zone differences.  Jason can 'cc' me if he thinks I'd like something.  When I awake/get back on, I'll have a resource list, curated by someone of Jason's acumen (win)
Of course, it's a buddy system. I would promise to do the same for Jason. "And in the end, the love you take is equal to the love you make."

Okay, let's assume Jason 'is down' to do this.  I have the 'other' half of the day covered!
However, let's assume it is 4am for me (I'm not tweeting a thing except noises from my deviated septum at that time.)  It is 6pm for Jason; he is a family man, hanging with his fam, out of sharing commission until his next workday.
We're both between 'shifts.'  I need to 'fill the time gap' there, possibly searching for another buddy who differs in time of about six to eight hours.
I need to 'get in my map,' figuring out who is six-to-eight hours ahead, in between Jason and I.

People in the UK are about seven hours ahead of me in Colorado.  Yahtzee!  I have a lot of 'boys' and 'girls' there.
Let's say I summon the aid of James Agate.  Theoretically, we are a 'work shift' apart (assuming one does not peruse the interwebz 10-16 hours some days like I do).
Let's analyze this potential 'fit' a bit differently.  Rather than think about who follows James, let's peer into who he follows.

He has a high concentration of those followed in the UK area.  Let's compare that to those I presently follow.

Most people I follow are in America on the east coast. I follow 44 people around the UK, pale in comparison to James' 120+.  James Agate is an incredible content strategist.  I love content strategy.  It's highly likely, in addition to points expressed above regarding Jason, being buddies with Agate begets:
The ability to be exposed to more savvy search and content people James follows but I presently do not (win)

(Thanks, James!)

The ability to expose James to people I know but he doesn't.  James is likely to appreciate that  (win)
The ability to know things one shift 'ahead' of time.  James ends his shift, as I come on with all of the 'cc'd' resources he has provided.  (If I wanted to be 'secretive' regarding what he 'shares' with me, we could DM) (win)
Okay, so I've just covered a second (James) and third (Jason) 'search shift' buddy.  I'm covering the globe!
But wait, there's more.
Time zones are barriers; different languages are barriers too.  Despite two years of reading Shakespeare when I should have been paying attention in high school Spanish, I don't know the tongue.  However, Alyeda Solis does… very well.
I'm not multilingual (I wish I was.)  I can't interact with anyone in the language, nor read Spanish.  However, multilingual people, like Aleyda, do interact with people of other languages.  Moreover, she's likely 'hip' to tools I could use to translate texts from Spanish to English, as well as help introduce my personality to some Spanish speaking followers.  So, let's use Followerwonk's map ability to peer more closely at Aleyda's followers.

Whaaaaat!!  Aleyda has over 1,000 followers in a land of people whose language I don't speak or read.  Can we say 'untapped potential' or 'potencial sin explotar'?  Maybe many of those 1,000+ are similar to Aleyda, with abilities to read and understand English.  So, if Aleyda is my buddy:
She can expose my content to Spanish speakers who don't follow me (win)
She can alert me of tools she uses to better understand English (I'll just have to reverse the process to better understand some of her followers) (win)
I can help her better understand/translate. I'm sure she would appreciate it (win)
I do understand there are tools to help translate/read other languages.  However, isn't it better for both parties to have a personalized tutor? I think so.
This is all an added bonus to her time zone location (similar to James'), where she is essentially on the 'second shift' of the search day.
This can be replicated for other languages.  Readers, you know Giuseppe, right?  He speaks Italian. Sometimes, I see him tweeting like this:

What's he saying?  "Content Muse thinks well-follow him"?  I don't know!  If we were time-zone buddies, maybe he would.  I could also help expose more Americans to Giuseppe.
I've noticed some patterns in toying with Followerwonk; people usually attract followers around the same geographic.  (That is not a hard rule, just a pattern noticed.)
Who else might this cross-tongued system work well with?  Tad Chef in Berlin?  Gianluca Fiorelli (who lives in Spain, but also know Italian, maybe other languages too)?  And so on?  For instance, I see I have some followers within the continent of India:

I can use Followerwonk to know exactly who these followers are.  Using my powers of outreach being a person who speaks to other humans in genuine, mutually-beneficial terms, my popularity in this continent may be only an email away.
Bonus:  It's great to have friends. Friends encourage one another, teach one another, let you be 'the guy on the couch' for some days to weeks, etc!
For instance, Wayne Barker is a content-curation-librarian extraordinaire.  I actually asked him to aid me in creating real-time examples for this post.  He was indisposed at the moment:

No problem, Wayne.  In this case, I could be 'a friend,' watching out for stuff Wayne might like while he's out with the fam.
Additionally, we all know sharing personal posts can prey upon the humble.  Who wants to tweet their own stuff multiple times?  Though we know, statistically (regarding those who don't catch the first times), it's beneficial.
I remember seeing Dan Shure tweet this:

It was 6pm; he probably didn't mean it's his last tweet (of the night), but the last time he'll tweet his post.  (It was awesome-sauce!)  If we were buddies, he wouldn't have to re-tweet the same post as much (though it's a 'necessary evil,' like automated sharing).
So let's recap the advantages of the 'buddy system.'
It allows for sharing and recruiting information around the clock (all 'search shifts')
It allows one to form better relationships with buddies
It exposes one to more followers of buddies/people your buddies follow
It allows for possible multilingual interaction/exposure
It allows one to be 'in the know' at the start of their shift, one step ahead of peers in one's time zone
It allows one to tweet the same content less
It allows one to ask for and return 'favors' regarding times you have to 'be away' from the computer (you have those times, right?)
It allows for you and your buddy to be (kind of) bigger deals in respective areas of the globe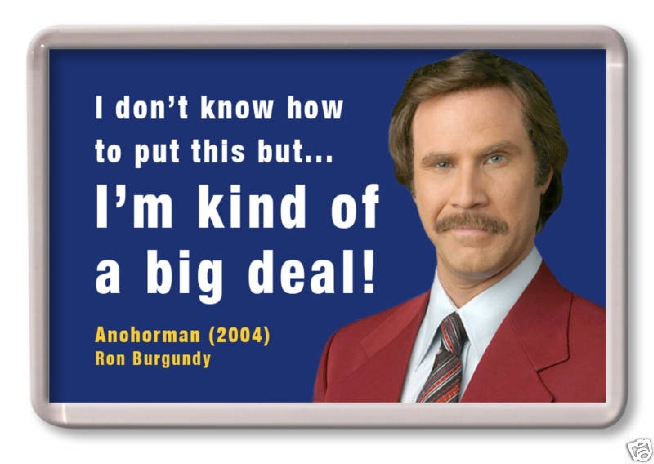 I couldn't resist.
This post is by Anthony Pensabene, a writer and business strategist, placing particular focus on areas of content and branding. He enjoys working with industry peers on individual projects and expanding his skill sets. Read more about Anthony and sample his thoughts in writing at his blog, Content Muse.